City Councilor Nicole Mcclain is Sworn In With a Standing Ovation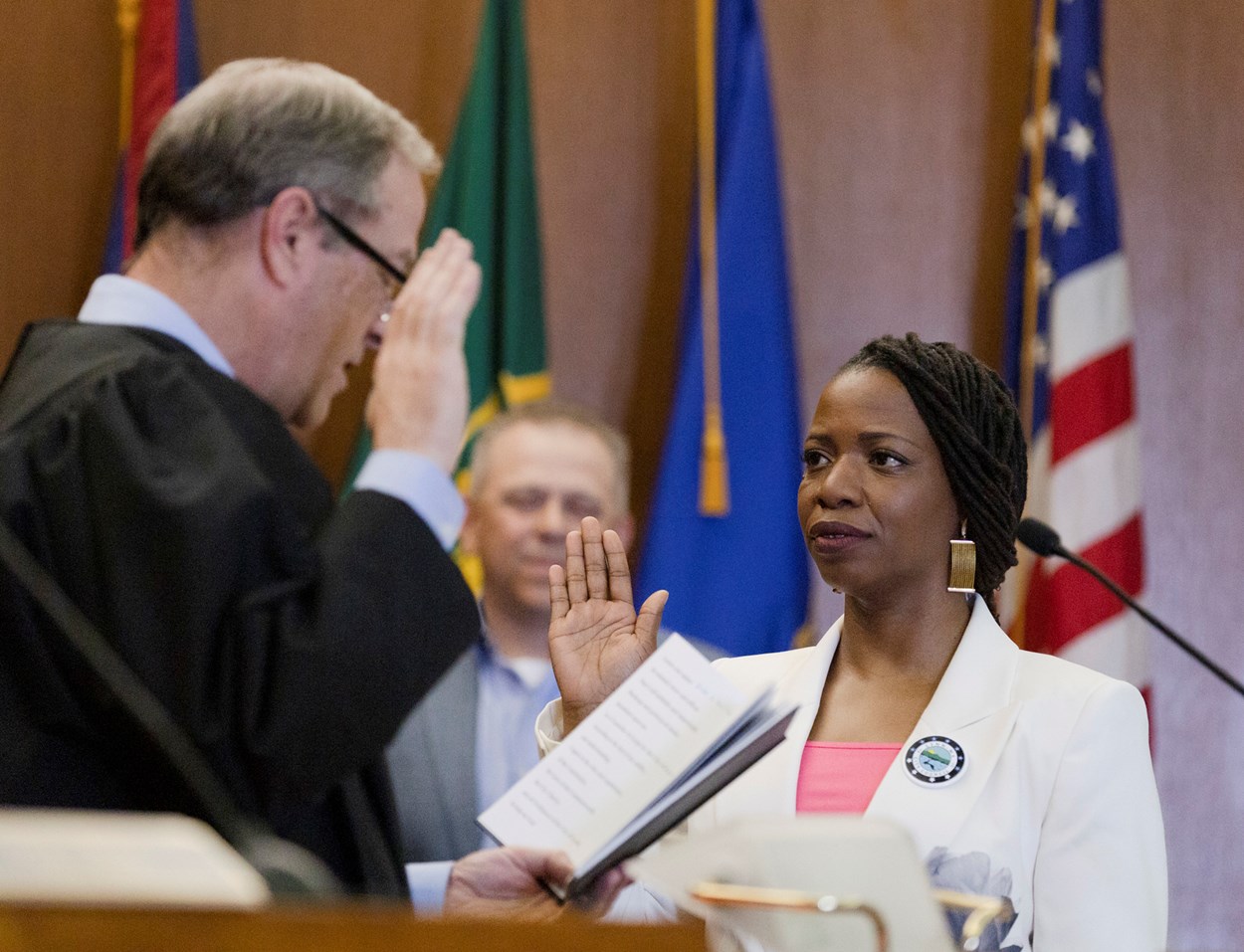 Finishing out the Lynn City Council term of Buzzy Barton is humbling. I never expected the hard work put into our 2021 campaign to be acknowledged in this way. My campaign manager Adriana Paz and I toiled for the support of the community members and are grateful to those who voted.
I am not here for myself. I am here because those that voted in 2021 had faith that I would represent them well. I take that faith seriously and I intend to be accessible, I intend to keep Lynn residents informed of the decisions being made that affect us ALL and I will be running again this cycle to secure our seat at the table.
Thank you all for your genuine support and I look forward to working with the current Lynn City Council members to add to the great work that is being done to improve our city.
(Photo: Libby O'Neill, Lynn Item)