Issues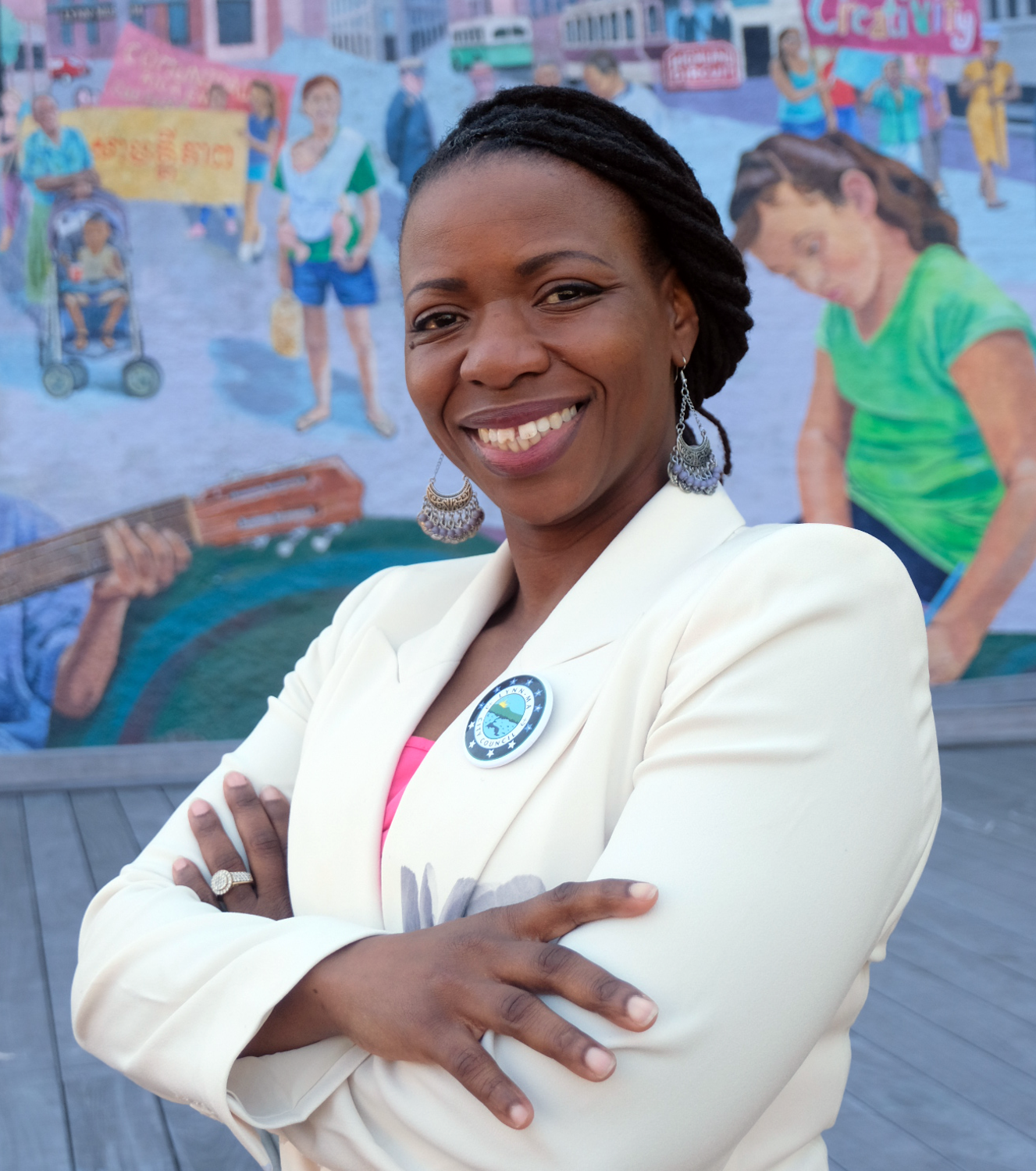 As your newest Lynn At-Large City Councilor, I will continue to reach out to talk to residents in Lynn, so this list will keep growing. Please keep visiting this page for updates.
Support Housing
Development without displacement is critical to maintaining a healthy community.
Negotiate affordable units in new developments and contributions to the housing trust. Support zoning reform.
Help low-income seniors and families obtain affordable housing.
Ensure the children of Lynn can own their own homes when they're adults.
---
Support Seniors
Our Senior Citizens represent a wealth of knowledge and contributions to the City of Lynn.
Keep the new Senior Center thriving and fully funded.
Help seniors find the services they need.
Assure seniors live with dignity and respect.
Find and fund opportunities for seniors to have fun!
---
Revitalize Downtown
Downtown Lynn is host to important cultural institutions, major businesses, small businesses, municipal services and housing.
Promote collaboration among institutions, businesses, residents, and the city.
Tap into the skills and creativity of Lynn's diverse artists, and entrepreneurs.
Improve the city's infrastructure. Create better signage, wayfinding programs, and language accessibility. Install more greenery and enhanced lighting.
Push the MBTA to compensate for the adverse effects of closing Lynn's train station.
Clean up trash and litter.
---
Develop Youth
The youth of Lynn are our greatest assets. I propose an alliance of youth and community leaders to create a Council on Adolescence. This council will:
Work to increase housing resources for our young adults.
Advocate for trades, financial literacy, and entrepreneurship programs.
Make needed resources more accessible to our youth.
---
Enhanced Accessibility
Seniors, the disabled and recent arrivals from other countries all deserve access to city services and local businesses. I will continue to work on maintaining and expanding access services.
---
Arts and Culture Support
Lynn is having a cultural moment, with organizations and artists achieving notable success, yet hardly anyone thinks of Lynn as a cultural destination. As a long-time supporter of the Lynn artistic scene Nicole is working toward raising the profile of the arts, and of the city of Lynn with them.
---
City Charter Revision
The Lynn City Charter is scheduled for updating. What changes can be made to make the City more effective and relevant to the people who live here and the businesses located here.
---
Improve Education Facilities and Programs
Education is critical to building a just and functioning society, particularly for those who have less for their families. I earned my bachelor's degree in Early Childhood Education while deployed in Iraq, and am working towards my masters degree from Boston College Educational in Leadership and Policy. My career is in education and child development; I have been supporting our teachers and students in their educational pathways. Given their aging infrastructure, the condition of Lynn Schools urgently needs to be improved.
---
Address Food Insecurity
Food insecurity is on the rise in Massachusetts and in Lynn. Nicole supports efforts to make sure everyone, particularly the children receive proper nutrition.
---
Building Jobs and Industry
Lynn was once a manufacturing powerhouse, but as industries shifted away they have not been replaced. There are opportunities to attract biotech and high tech companies to our city, to provide jobs and to make the tax base less reliant on residential taxes, through an increased focus on economic and workforce development.
---
Fighting Opioid Epidemic
The scourge of opioids is nationwide, and Lynn is not exempt. The city needs a comprehensive approach to prevention, treatment and rehabilitation. Nicole is on the City Council Opioids Committee.
---
Public Safety Enhancements
Lynn has a crime problem which must be addressed in a way that is both effective and fair. I support the Unarmed Crisis Response team as part of the solution, and better, more transparent, relations with the police force and the community. Given aging infrastructure both fire and police equipment and facilities need to be improved.
---
Better Public Transportation
Lynn has been badly treated by the MBTA. Decades of waffling and misrepresentation about bringing the Blue Line to Lynn has resulted in nothing, and leaves the city dependent on the expensive, infrequent and undependable MBTA Commuter Rail. This neglect of our city must stop, and high priority given to providing service equivalent to that which wealthier and less diverse communities receive. Nicole plans to work with Governor Healy and Lieutenant Governor Driscoll toward transportation equity.
---
Achieve Racial Equity
Lynn is a diverse city, but that is not reflected in municipal employment. We need better outreach to qualified diverse candidates when city jobs become available. I am working with the DEI officer and Lynn Racial Justice Coalition in their efforts to ensure the needs of our culturally diverse community are considered during the decision-making process.
---
Small Business Support
Small businesses are the lifeblood of their neighborhood, and NIcole has worked with and supported many of them when organizing events for the North Shore Juneteenth Association, and intends to continue that support.
---
Traffic/Infrastructure Improvements
While Lynn has taken strides to improve infrastructure and public services there is much to be done to make Lynn the vibrant and accessible city it should be.
---
Focus on Veterans' Issues
As an 11 year veteran of the Army National Guard with two deployments during my service I am personally aware of the issues veterans face with healthcare, employment and housing. I will continue to work on veterans issues. Nicole chairs the City Council Veterans Committee.
---
Vision Lynn and the Neighborhoods
I applaud the work that has gone into the Vision Lynn planning process, and look forward to helping implement this to improve the lives of Lynn residents. It is particularly important to make sure we understand and include the needs of the neighborhoods as the plan is implemented.
---
Ensure Voting Access
The right to vote is fundamental to democracy. To the best of the city's ability we must ensure that all citizens are provided with easy and convenient access to the polls.
---
Environmental Protection
I am in support of Lynn and Swampscott's ongoing efforts to find a solution that will give residents a swimmable beach. I am willing to work with Lynn Environmental Volunteers, Friends of Lynn and Nahant Beach, Save the Harbor Save the Bay and the community to take actions that will provide residents with a city that is working toward cleaning King's Beach, pollution prevention, greener living, and environmental justice.